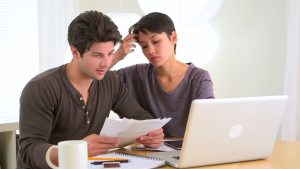 Chapter 11 bankruptcy for individuals and couples is used in cases where those filing have income over means test criteria and debts exceeding Chapter 13 bankruptcy limits. People with the following situations are likely to need to use Chapter 11 reorganization bankruptcy to handle their debts and move forward with a fresh start:
Tax debt (State or Federal) over $419,000
Rental properties and other non-exempt assets necessary to produce income
Income in excess of the meager levels permitted for a Chapter 7 liquidation
Assets with title problems or questionable encumbrances
Attaching creditors where non-exempt assets are at risk
Individuals with debts that exceed repayment over a 60-month period
Individuals engaged in business
Click here to learn about Chapter 11 Bankruptcy Timing.
If you fall into one of these categories, or if you have been advised by a bankruptcy attorney that he or she cannot handle your case as a Chapter 7 Bankruptcy or Chapter 13 Bankruptcy filing, you may need the power and flexibility offered by a Chapter 11 bankruptcy filing.
The process is more expensive and time-consuming, but it does hold out the promise of relief from oppressive debt with a regular payment program that is actually binding upon all of your creditors. The most important thing that a Chapter 11 proceeding can provide is relief from the corrosive and invasive effect of creditor action. You cannot be at your best when you are constantly being accused of being at your worst. We can help put you back on the path to financial solvency.
All Bankruptcy litigation referred to the firm will require a deposit of substantial retainer and/or third party guarantee.