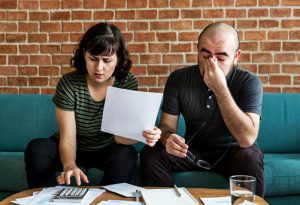 If you are struggling to pay bills and stay afloat financially, you may want to consider reorganization to achieve debt relief. Chapter 13 bankruptcy — or "wage-earner bankruptcy" — is one bankruptcy option that has helped millions of Americans obtain relief from overwhelming debt.
When considering Chapter 13 bankruptcy, you should work with an experienced specialist who can closely review your financial situation.
Chapter 13 Bankruptcy
Chapter 13 bankruptcy is also known as "wage-earner reorganization." Through Chapter 13, you can put an end to fees and fines, reduce your overall monthly payments, and systematically reduce your debt. At the successful completion of a Chapter 13 Plan, no matter how little of your unsecured non-priority debt you have paid, the entire amount of debt in the Bankruptcy case will likely be discharged.  (See Chapter 7 for brief discussion of exceptions to discharge).  Reorganization of debts through Chapter 13 is beneficial to individuals and families who are facing foreclosure or repossession or who do not qualify for Chapter 7 under the means test.
Tax payers burdened with non-dischargeable debt may find Chapter 13 Bankruptcy an advantageous way to retire their tax debt and unsecured debt all in one plan.
Regardless of your personal debt situation, our attorneys will take the time to review your case, answer your questions, and help you make forward-looking decisions for your family's welfare and security. We are dedicated to protecting your rights and will remain available at every stage to address any concerns that you may have.
Click here to learn about the costs of Chapter 13 Bankruptcy
Click here for a Chapter 13 Initial Meeting Checklist
All Consumer Bankruptcy cases accepted by the firm are on a fixed fee basis. There will be a $300.00 fee for an initial conference.